The second installment of my film picks for happy viewing at Toronto International Film Festival 2009. Hurry and get tickets now, these shows are all this week of Sept. 14th, 2009!
Videocracy
Director: Erik Gandini
Country: Sweden
Year: 2009
Language: English, Italian
Runtime: 85 minutes
Format: Color/35mm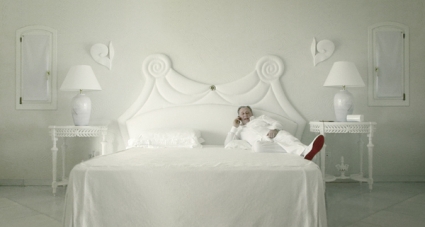 Disinformationist and cultural watchdog director Erik Gandini, whose previous films include Surplus: Terrorized into Being Consumers (2003) and Gitmo – The New Rules of War (2005) that won the best documentary award at the Seattle International Film Festival, (sounds like my kind of guy) now brings us a film that explores the strange and astonishing world and influence of Italian Prime Minister Silvio Berlusconi – owner of the country's television empire. The following synopsis explains:
"In a late evening of 1976, a local Italian television broadcasts a quiz where viewers at home have to answer questions. For each correct answer, a housewife takes off a garment and does a brief dance. The format is simple and very successful.

Unaware viewers did not know that the show was the beginning of a complete change on the way of doing television. A revolution that would forever change the entire Italian political system, changing the values and becoming a powerful instrument of government for the nation."
As if that isn't enough to get any reader of the CulturePin.com to make a date for this screening, here is a trailer:

PUBLIC SCREENINGS
Tuesday September 15
10:00PM
VARSITY 3
Thursday September 17
8:00PM
VARSITY 1
Saturday September 19
2:30PM
VARSITY 4

Buy Tickets
Valhalla Rising
Director: Nicolas Winding Refn
Country: Denmark/United Kingdom
Year: 2009
Language: English
Runtime: 90 minutes
Format: Color/35mm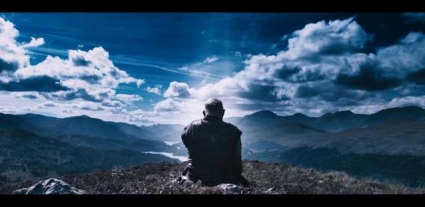 European director Nicolas Winding Refn is probably best known for the Pusher trilogy that migrated the gangster film genre to Copenhagen on an epic scale. His latest film Valhalla Rising tackles the Viking genre – typically heavy with mutton eating and battle axes gleaming in the reflection of the moon off of glaciers, he raises the roof high and takes us deeper inside the world of these powerful warriors who preceded Christopher Columbus arrival to North America by several hundred years.
From the programme:
"The film's landscapes look so foreign and desolate that Valhalla Rising might as well have been shot on the moon."
Looks like a lot of visual eye candy and excitement to me.
PUBLIC SCREENINGS
Tuesday September 15
4:00PM
WINTER GARDEN THEATRE
Saturday September 19
12:15PM
SCOTIABANK THEATRE 3
Midnight Madness Programme 2009 – Pt. II
Solomon Kane
Director: Michael J. Bassett
Country: France/Czech Republic/United Kingdom
Year: 2009
Language: English
Runtime: 104 minutes
Format: Color/D-Cinema
Rating: 14A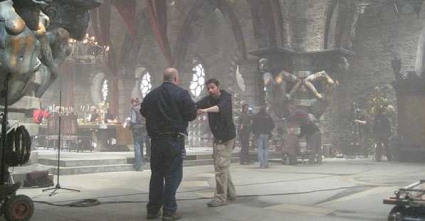 Continuing with our list of gory epic sagas started with Valhalla Rising, director Michael J. Bassett, whose previous films including Deathwatch (2002) and Wilderness (2006) – films that in hindsight appear to have prepared him for undertaking the famous pulp-fiction story of 16th century Puritan Solomon Kane, is shot in a gritty and irreverent manner invoking a return to high-spirited action and adventure. Interestingly enough it is part of the Midnight Madness programme which can only mean that the action and adventure quotient is high indeed.
PUBLIC SCREENINGS
Wednesday September 16
11:59PM
RYERSON
Thursday September 17
3:15PM
SCOTIABANK THEATRE 1
Bitch Slap
Director: Rick Jacobson
Country: USA
Year: 2009
Language: English
Runtime: 104 minutes
Format: Color/35mm
Rating: 14A
Bitch Slap director Rick Jacobson has directed over 100 episodes of television including the series Xena: Warrior Princess, Hercules: The Legendary Journeys and Baywatch. The movie is called Bitch Slap. If you are a fan of Russ Meyer's big-boobie-desert-romps or Tarantino's instatiable lust for grindhouse fare mixed with really really bad bluescreen, then what are you waiting for? It's Midnight Madness, it's happening now, get a ticket and get there. If any of the above sound offensive or abhorrent to you, then for goodness' sake stay home and watch reruns of Friends.
PUBLIC SCREENINGS
Monday September 14
11:59PM
RYERSON
Wednesday September 16
3:15PM
SCOTIABANK THEATRE 3
If you get a chance to see any of these films, please let me know what you thought of it. Also I would love to hear any other film recommendations you may have by posting a comment on this article. Have a great TIFF 2009!