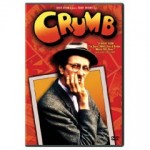 Crumb – Dir: Terry Zwigoff
This is the film that first made me hyper-conscious of self-imposed, voluntary corporate branding as illustrator Robert Crumb observes that "these days" everyone is walking around wearing t-shirts and clothing advertising one company or another.  But the effects of this film cast a far wider net than mere corporate aversion.
Crumb is a complex man from a complex family; his two elder brothers are geniuses in their own right but each is also more mentally disturbed than the next which leads me to wonder, in this case with much greater emphasis than normal, whether it is the the anomalies and deviations from what is considered a "healthy, normal" mind that give rise to great art or whether it is the life of an artist that give rise to mental instability.  Of course there is no definitive answer but this film's utterly deviant subjects underline that the two are hardly mutually exclusive. Required viewing.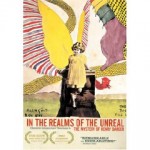 In the Realms of the Unreal – The Mystery of Henry Darger – Dir: Jessica Yu
Continuing on this theme of mental instability and visionary creativity, here we have as our subject an ascetic, anti-social man about whom even his lifelong neighbors knew very little.
A janitor and avid church-goer, no one knew, until he was moved to a convalescent home in his final weeks on Earth, that in his single apartment he had written a fifteen-thousand page fantasy novel with profoundly complex and beautiful illustrations wherein all the young girls who were the subjects of his very innocent-spirited magnum opus (and even that is understatement) had penises – more than likely because he didn't know better.  The study of his work is a study of how the mind attempts to heal it wounds – Darger was sent to boarding schools and even a sanitarium in his childhood – all of which he works out in the course of his book.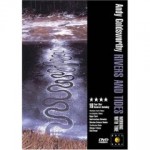 Rivers and Tides – Dir: Thomas Riedelsheimer
This documentary about nature-artist Andy Goldsworthy will, unequivocally change your life. using only things found in the natural world, he synchronizes himself with the patterns found in the world and ultimately finds a way to render found objects in a manner that pursues and underlines their energy.
Not only is it a fitting introduction to this extraordinary soul, but Fred Frith's score perfectly punctuates this delicate process throughout.
Highly recommended. Beautiful beyond belief.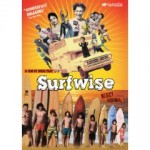 Surfwise: The Amazing True Odyssey of the Paskowitz Family – Dir: Doug Pray
Dorian "Doc" Paskowitz is another man who turned his back on the conventions of society and decided to raise his nine children in a dilapidated RV, teaching them what he felt were the true values and virtues of life.  An expert surfer, and Stanford-educated physician who was head of the medical association in Hawaii, Paskowitz' extraordinarily liberal views manifested different results in each of his children.  Living on a strict organic food regimen and making do with as little money as possible, this is a study in what it might mean to live virtually off the grid, for better or worse, and whether or not that is any longer possible.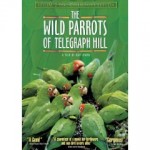 The Wild Parrots of Telegraph Hill – Dir: Judy Irving
Concerning the life of homeless musician Mark Bittner who befriends a wild flock of stray parrots that live in San Francisco city proper.  What begins with a seemingly innocuous birdseed hobby becomes a life unto itself and he transforms into a kind of Francis of Assissi to this displaced, growing flock.  He conjectures the flock began as a group of runaway pets that found each other and eventually began breeding in the wild.  Mark champions them when public outcries by environmentalists to exterminate them so as to ensure the stability of the local ecosystem take on City Hall.  This film teaches a lot more than birdkeeping, however, as it observes what dynamics may unfold when we open our arms and our hearts to realities of the present and the abundance that exists in our ever changing world.