Faithful readers of the CulturePin know
how much I delight
in the annual cinematic circus that is the
Toronto International Film Festival
, better known as TIFF to its devotees.  Beyond the mega-hyped buzz films (the
premiere of Jennifer's Body starring Megan Fox
and written by Diablo Cody) and shoe-in Oscar contenders I wanted to share a list of movie picks for this year that I think stand out among the incredible selection.
Karaoke
Director: Chris Chong Chan Fui
Country: Malaysia
Year: 2009
Language: Malay
Runtime: 75 minutes
Format: Color/35mm
Rating: 14A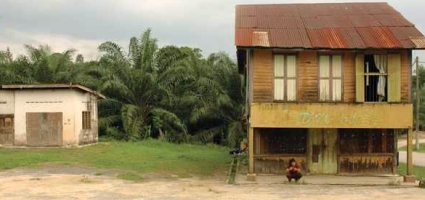 Karaoke juxtaposes a young man's idealism with the reality of a changing Malaysia through karaoke videos, humorous, poetic and filled with fascinating imagery from the country.


PUBLIC SCREENINGS
Monday September 14
5:30PM
AMC 6
Wednesday September 16
03:00PM
AMC 5
Saturday September 19
6:30PM
JACKMAN HALL – AGO
Down For Life
Director: Alan Jacobs
Country: USA
Year: 2009
Language: English
Runtime: 92 minutes
Format: Colour/HDCAM
Rating: 14A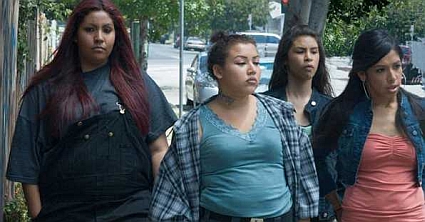 Director Alan Jacobs, whose last film at TIFF was the buzzworthy Nina Takes a Lover (1994) directs this adaptation of a New York Times article, revolving around a single day in the life of a 15-year-old Latina gang leader. When she decides to get out of the gang life, she discovers, that leaving is more difficult than joining. The film stars local youths from the neighborhoods of South-Central Los Angeles where it was shot.
PUBLIC SCREENINGS
Saturday September 12
9:30PM
AMC 7
Monday September 14
3:30PM
AMC 7
Friday September 18
6:15PM
AMC 7
Midnight Madness Programme at TIFF 2009
One of the highlights at TIFF every year is the amazingly diverse and bizarre Midnight Madness series held at the Ryerson University theater.  The crowd that packs the house every night at midnight is like hardcore Deadheads repainted for a Rocky Horror Picture Show birthday party screening.  Typically horror and gross-out oriented, here are some of this year's more unusual Midnight Madness picks:
A Town Called Panic (Panique au village)
Directors: Stéphane Aubier, Vincent Patar
Country: Belgium/France/Luxembourg
Year: 2009
Language: French
Runtime: 75 minutes
Format: Color/35mm
Rating: G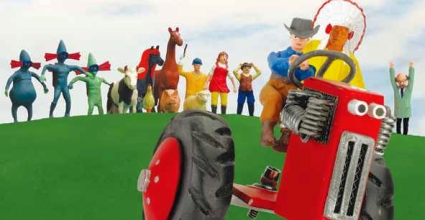 Playfully charged with Belgian surrealism and a rock 'n' roll sensibility, A Town Called Panic, based on the warped Belgian television series (think something along the lines of Robot Chicken) feels as Monty Python's Flying Circus hijacked the world of Pingu. Sounds too good to be true. And note the "G" Rating.
PUBLIC SCREENINGS
Friday September 18
11:59PM
RYERSON
Saturday September 19
3:45PM
AMC 3
Symbol (Shinboru)
Director: Hitoshi Matsumoto
Country: Japan
Year: 2009
Language: Japanese
Runtime: 93 minutes
Format: Color/35mm
Rating: PG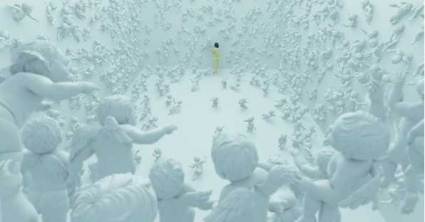 Hitoshi Matsumoto's made a huge spalsh at Midnight Madness 2007 with his superhero-versus-giant-monsters comedy DAINIPPONJIN. He returns to TIFF 2009 with his second film, Symbol – Shinboru in Japanese – a surreal journey into the imagination. It will be interesting to see Mr. Matsumoto's take on the subject as compared to Terry Gilliam's Dr. Parnassus.
PUBLIC SCREENINGS
Thursday September 17
11:59PM
RYERSON
Saturday September 19
12:00PM
CUMBERLAND 1