In honor of tonight's Oscars ceremony, and Daniel Water's annual mega movie list, I wanted to share what I will be posting on "the Wall" at Mr. Water's Oscar party this evening – my own best and worst list for 2008.  Of course, I saw many other films, but I am only including those released in 2008.
You can also listen to a podcast about my take on the 2008 Academy Award nominees and Mr. Water's list at keramcast.com
The Best Films I Saw In 2008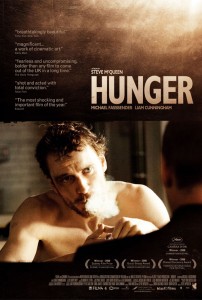 Hunger
Man on Wire (documentary)
The Visitor
Detroit Metal City (a live action version of the Japanese manga phenomenon)
Tropic Thunder
Nick and Nora's Infinite Playlist
Nim's Island
$9.99
Iron Man
In Bruges
Wall-E
Burn After Reading
Surfwise (documentary)
Kung Fu Panda
Dungeon Masters (documentary)
The Films on my Must-See List
Me and Orson Welles (Richard Linklater)
The Hurt Locker (Katheryn Bigelow)
Synecdoche, New York (Charlie Kaufman)
The Wrestler (Darren Aranofsky)
JCVD (Mabrouk El Mechri)
Gomorra (Matteo Garone)
Failed to Watch All the Way Through
The Happening
Dan In Real Life
Best "After Dark" Films (Guilty Pleasures)
Punisher: War Zone
Sex and Death 101
Deadgirl
Worst Films I Saw In 2008 (I Wish I Had the Time Back)
Indiana Jones and the Crystal Skull
88 Minutes
The Incredible Hulk
Get Smart
What were your favorite and least favorite films of 2008?